If you want to book one of our apartments, you can contact us by phone or e-mail (details can be found at contact) or click icon below and fill out the form.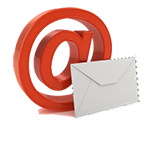 Villa Marić has apartments for rent in the household, categorized in the three-star category (★★★).
Villa Marić to its guests offers:
One large apartment (2+2+2)
Three studio apartments (2+1)
Three studio apartments (2)
All seven units are modern and comfortably designed to meet the needs of the most demanding modern guest. Each apartment is air conditioned and luxuriously furnished, and offers: internet, satellite TV, kitchen, bathroom, balcony with sea views from all apartments ...
To our guests, we offer private parking garages and yard, and possibility to use fireplace for barbecue to make their holiday even more comfortable.